The Cars in My Life
Memories of the cars in my life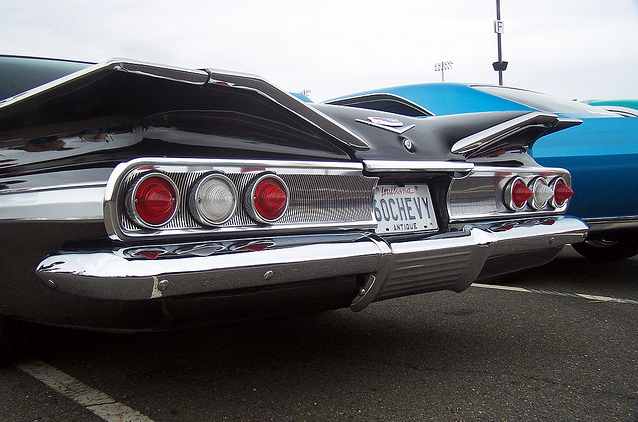 1960 Chevy Impala
The first car I remember from my childhood is a 1960 Chevrolet Impala. It was black with red carpeting and hounds-tooth check seats. This model has horizontal fins, round dome taillights, and a big arrow down the side. My sister and I would get in trouble all the time for playing in the car. "But Mom, it's the Batmobile!"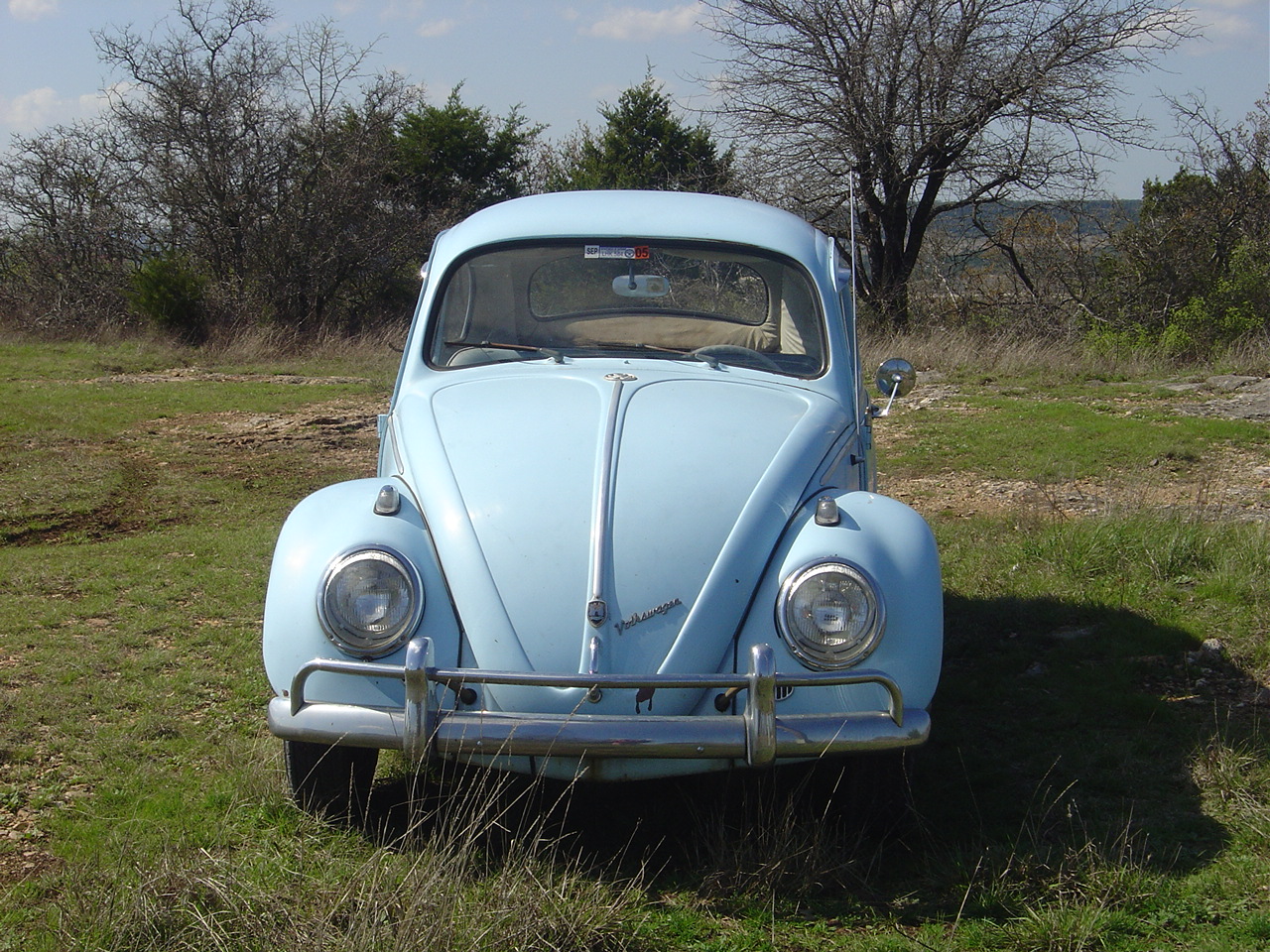 1960-something Volkswagen Beetle
When I was a kid, we also had a powder-blue 1960-something VW Beetle. Of course, we got in trouble playing in and on this car too. "But Mom, it's Herbie The Love Bug."
1960-something Volkswagen Bus
Once my brother came along we outgrew the bug and upgraded to a red and white VW Bus. This was before seat belt laws and my mom would remove the middle seat and set up my brother's playpen in there. As far as my sister and I, our favorite place was in what we called "the very back" which was in the back over the engine. Great place to curl up and take a nap.
Uncle B.C.'s Cars
My Great Uncle. B.C. Hartline had several antique cars. He drove one down for my 5th birthday. It may have been a Cunningham, or a Duesenberg. I just remember that it was really cool and really big!
More Volkswagens
When I was in my teens we acquired another VW Beetle. It was painted with a mixture of leftover paint and turned out to be a sort of easter-egg blue. We then had another red and white Bus. I learned to drive both of then but by the time I was 16 we did not have then any longer.
1971 Ford Maverick
My first car! It was pretty cute. We had it painted a pretty metalic blue with the white stripes down the side and the white strip on the hood. I had to put oil in it about every other place I went and you could not have the headlights, windshield wipers, and radio all on at the same time, but it was a lot of fun.
1979 Toyota Celica
This was my second car after the guy we bought the Maverick from bought it back! This was a really great car. It has sporty, cute, and has a sunroof. I drove this car for 13 years!
1975 Volkswagen Beetle
Yes, another Beetle. This one was all mine! It didn't look like much but I had the engine rebuilt and it ran like a top. It was tons of fun.
1979 Volkswagen Beetle Convertible
My dream car was a triple-white VW Beetle convertible. This one, however, was silver and black. A great car with it own "personality traits". I am friends (almost family) with the current owners and keep tabs on her. She has had a rough time lately as she threw a rod on the way to Bug-a-Palooza 2010.
1998 Volkswagen New Beetle
I know, I worry too. But I could not resist having one of the first Beetle made for the U.S in nearly 20 years. Mine was (and is) the 21,999th of the production line. This car is still my daily driver.
1979 Volkswagen Beetle Convertible
Yes, another one! This time a triple-white. This is a very sweet car.
2015 Volkswagen Golf TDI